dungarpur Tourism
dungarpur was founded
in the early 13th century when Rawal Veer Singh constructed temples in the memory of Dungaria's widows. dungarpur became famous under the Guhilot Ahara Suryavanshi Rajputs, who trace their ancestry from the elder branches of the main lineage at Chittorgarh. The cousins came together to fight the historic battle against the invaders. Towards the end of the 12th century, Samant Singh, the eldest son of the ruler of Mewar, had to leave Mewar in favour of his younger brother Kumar Singh. Samant Singh drifted into the hilly area of Bagar and, within the next century, Samant Singh successors controlled the whole province of Bagar.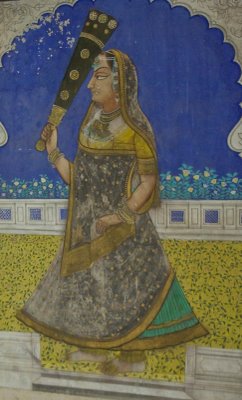 Rawal Udai Singh of Bagar
was killed at the battle of Khanua in 1527, fighting for Mewar against Mughal Emperor Babur. His territory was thereafter divided between his two sons, forming two separate states. Prithivi Raj remained in dungarpur while his brother Jagmal Singh became independent ruler of Banswara. dungarpur was added as a district in India on April 7, 1949.
The town of dungarpur, the capital of the state, was founded towards the end of the 14th century by his descendant Rawal Bir Singh, who named it after Dungaria, an independent Bhil chieftain whom he had caused to be assassinated. After the death of Rawal Udai Singh of Bagar at the Battle of Khanwa in 1527, where he fought alongside Rana Sanga against Babar, his territories were divided into the states of dungarpur and Banswara. Successively under Mughal, Maratha, and British Raj control by treaty in 1818, where it remained 15-gun salute state.