All About Famous In dausa
PATHAR TARASHI , POTTERY & PITAL WORK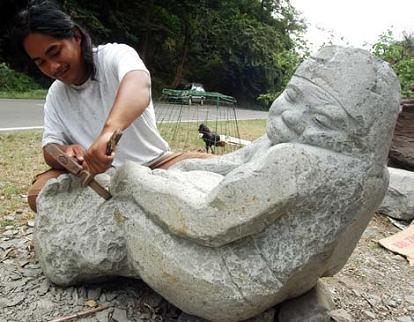 Sikandra is situated at 25 Kms
on NH-11 towards Agra.This place has made its mark in the domestic as well as international market for its aesthetic intricate carvings on sand stone form districts adjoining dausa. This small place exports lattice work jalis, pots, idols of gods and goddess, animal shapes, furniture, lamps, temples, fountains, etc. worth crores of rupees. Artisans generally source stones from three places - Bansi Paharpur, Dholpur & Karauli. Major work is done on stones from Bansi Paharpur which is the beautiful pink coloured sand stone. Generations after generation of Mali community are carrying on this work. The stone sculptures of Swaminarayan temple (trust) are being made at Sikandra. It seems as if the ancient rich sculpture art of Abhaneri has got revived and got settled here for the benefit of present generation.
PITAL WORK AT BALAHEDI
Balahedi is a village in Mahwa
Sub-division which is situated at around 60 Kms on NH11 towards Agra. Traditional craftsman are still manufacturing pots of different shapes and sizes using Pital which ia an alloy of copper and tin.
SHEKH JAMAL's URS
On Lalsot road, there is a holy place of Sufi Sant Hazaratshah Shekh Jamal.During the Urs, a lot of pilgrims visited to this place every year. famous singers make this more attractive by singing religious songs all over the night.
POTTERY AT BASWA
Flower pots , Table-Lamps
, Temples , Hukkas , Gulab-dani made up of bright red earthenware are still show the talent and craftsmanship of traditional experts of Baswa, around 17 Kms from Bandikui Sub-division. Right from the small essential items for routine life to the decorative items for drawing root, are prepared by these enthusiastic craftsmen.
BASANT MELA
At district headquarter, Basant Panchmi
Mela (During February every year) is organised with the worship of idols of Raghunathji, Narshingji and god Surya. The festival is celebrated for three days with a large local market for villagers to procure there essential requirements for the entire year. Besides this, it has all arrangements for rural entertainment. Therefore, it has very much attention and importance for rural population scattered in the district.
DOLCHI HOLI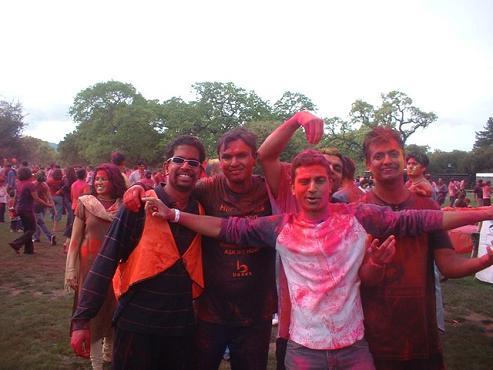 In Pavta village, the young men
of Gurjar caste, celebrated the traditional Holi with a difference. On the next day of Dhulandi, those young men throw a jet of water on each other using a small pot made up of leather from the four adjacent ponds prepared for this purpose. It goes on for one hour and they face it with brevity and enthusiasm.
FOLK MUSIC & DANCES
The folk art of Hela-Khayal is a unique singing style of this region. Its' uniqueness lies in its traditional singing which iS highly stylised yet it has now been skillfully employed to comment on the current socio-economic-political scenario in a satirical manner. Extremely popular among the village folk of dausa, Hela singers demonstrate and typify the undying spirit and zest for life of its people.