History of rajsamand
The town of rajsamand is the district
headquarters. The city and district are named for rajsamand Lake, an artificial lake created in the 17th century by Rana Raj Singh of Mewar. The district had been constituted on 10 April, 1991 from Udaipur district. rajsamand District is part of the Mewar region, and was historically part of the Kingdom of Mewar, also known as the Kingdom of Udaipur. Maharana Raj Singh an able administrator of the fifth generation of Maharana Pratap constructed rajsamand lake in 1662 AD, which is a beautiful example of sculpture and public utility works. The banks known as "Nouchoki" consist of 25 carved stone 'RAJ PRASHASHTI' the longest stone inscription in Sanskrit in the world. The stairs, footrest, artistic gates and 'Mandaps' are made of beautiful carved marble and the sculpture imparts a new look every time. The whole construction is based on the number 9 which is considered to be the absolute number in Hindu philosophy & mythology.It took 14 years for completion and cost more than 12.5 million rupees at that time. rajsamand District is a district of the state of Rajasthan in western India.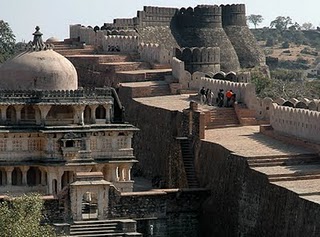 The district as well as the town was named
after rajsamand Lake which was built in the 17th century by Rana Raj Singh of Mewar. rajsamand district was formed from the Kingdom of Mewar also known as the Kingdom of Udaipur. rajsamand District Map guides the tourists so that they can enjoy rajsamand travel to the fullest. rajsamand comprises 4 sub-divisions, 7 tehsils and 7 blocks. There are 206 gram panchayats and 237 patwar circles. Population According to the report of 2001 India census, rajsamand district has a population of around 9,87,024. rajsamand district is considered to be the major producer of Marble in the state and also single major producer in the country. It has huge resources of marbles and minerals and industries based on these minerals are located at various places in the district. Most tourists who visit Rajasthan also come to rajsamand to see places like Kumbhalgarh the birth place of Maharana Pratap, Haldighati the famous battle field, Shrinathji the chief deity of Vaishnav religion, Dwarikadheesh, Charbhuja and many Shiv temples.