ganganagar Tourism
ganganagar district lies on the
northern-most tip of the Indian state of Rajasthan to the east of Hanumangarh District. At its western tip lies the Indo-Pak international border on the Thar Desert. Tours to ganganagar Rajasthan is a tryst with the traditional past and the vast ochre expanse of the Thar Desert. The ganganagar and its inhabitants boast of a unique memorabilia from the horror of the Indo-Pak War days a navy blue armored tank captured from the Pakistanis by the Indian soldiers during one of the Indo-Pak wars. The tank, a prized capture by the Indian army during the war is now a prized possession of the dwellers of ganganagar an ancient and a plaything for the local children.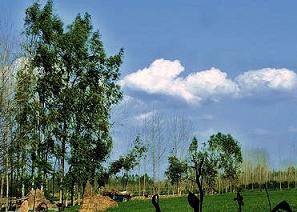 The two main temples is
the main tourist attractions on Tours To ganganagar In India in the area are the Gauri Shankar Mandir and the Shri Ram Mandir. The Gauri Shankar Mandir is dedicated to Lord Shiva, the Destroyer among the holy trinity according to the Hindu mythology. The temple has a sandstone facade with two huge conical turrets pointing skywards. The sanctum sanctorum contains an impressive lingam. The other temple is dedicated to Lord Rama the hero of the epic Ramayana and is similarly colored, with just one gigantic turret pointing up in the air seemingly trying to reach the heavens. The most striking monument you will come across on Tours To ganganagar In Rajasthan is a huge alabaster white statue of Hanuman . This statue is situated right in the middle of the town square. Hanuman is standing holding his traditional yellow mace in his hand, the mount Gandhamadan on his shoulder, perched on top of a globe which has India inscribed on it. Patriotism is obviously the border state of ganganagar.