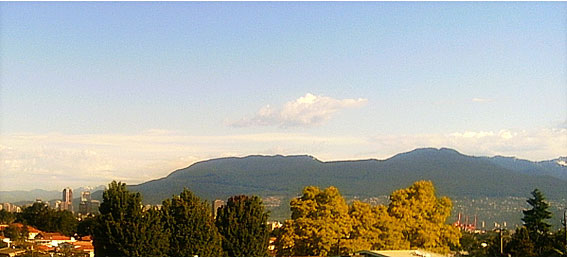 Shopping In alwar
Best alwar shopping Places
have something for each and every person. Among many shopping places in alwar , the most famous ones are:
Hope Circus
Bazaza Bazaar
Saraf Bazaar
Malakhers Bazaar
Kedalgang Bazaar
Whether you are buying
small knick knacks, souvenirs, memoirs, presents for friends and relations back home, the Bazaars in alwar are perfect for shopping. There are several shops which sell an amazing variety of items that include traditional wear, exquisite jewellery items, marble statues, carpets, bangles and a host of other things. Everything is displayed so appealingly that they are bound to attract your attention. It is simply a riot of colors. Even if you are not a shopaholic, you are sure to find it very difficult to resist buying one or two items of your choice. The objects there for sale are indeed very beautiful so do make sure to keep aside a part of your money for Shopping in alwar.
The silver leg pieces
and necklaces worn by traditional Rajasthani women are nothing short of exquisite and are a woman's favorite buy. Popular throughout the country, they deserve to be a part of any woman's jewellery collection. When Shopping in alwar make sure to pick up one or two that suits your taste. Ornaments made of semi precious stones that are sold here are also very impressive.
The handicraft items on sale are reflective of the admirable skills of Rajasthani craftsmen. Just a single piece can change the look of your drawing room. Purchase them as gift items or as decorative pieces for your drawing room. Kagzi pottery, hand made carpets, clay and terracotta statues and numerous other artifacts are all great buys in alwar.
Precisely Shopping in alwar is sure to be a fun filled experience. Apart from the pleasure of buying, it also gives one a chance to get an insight into the way of living of the Rajasthani folk. There are no up market plush shopping malls in alwar but in spite of that marketing here has a unique charm of its own. Some of the places where you can have a great time shopping are
Shopping Attractions
At alwar, silver jewellery and Rajasthani handicraft items can be found at their best. Anyone who loves sweetmeats definitely cannot keep their hands off alwar's specialty - 'Palang Torh' (the milk cake). A bite of this dish will justify the saying that goes around in this region that anyone who tastes this just once, cannot refrain himself from stuffing himself from it so much that when he lies down on the bed, the bed breaks in two! An exaggeration, indeed, but what a cute manner to express the deliciousness of the dish! The main shopping spots are the market areas of Hope Circus, Bajaja Bazar, Sarrafa Bazar, Mala Khera Bazar and Kedalganj Bazar.
Jewellery is another option of buyable items in alwar. Chunky silver ornaments and gold ornaments decked with gems are the most popular jewellery items of Rajasthani jewelry. Ethnic brass jewellery will catch your eye immediately. Metal jewelry, lac bangles and coconut shell bangles are examples of fine artistry of the artists of Rajasthan.
You can take a look at the shopping centers including Hope Circus, Kadalganj Bazaar, Sarafa Bazaar, Mala Kheera Bazaar and Bajaja Bazaar. These markets and bazaars house some of the shops in alwar. While shopping in alwar, you can give the food items a miss. alwar's Mawa, made of sweet milk is a hit amongst sweet lovers.
Shopping is believed
to be a vital part of any tour whatsoever. alwar is no exception. One of the prime tourist destinations in India, the city of alwar in Rajasthan at approximately 160 km south of Delhi, and 150 km north of Jaipur offers a host of options for shopping in alwar.
Visits to the various sightseeing sites are perhaps the principal reasons why people travel at all; but shopping on your tour in India allows you to take back with you a slice of the places you are visiting. In alwar the curios, little souvenirs and handicrafts purchased from various stores and stalls will stay as tokens for the rest of your life. Shopping in alwar proves to be one of the most irresistible tourist activities for the visitors.
Your tour to alwar - one of the best tourist destinations in India, will open up a host of opportunities to appreciate the various specimens of art and architecture, and the assets of Nature. However, the city also lures you to go shop hopping.
If you are thinking as to what to buy in alwar, you have a whole lot of options, making shopping in alwar really special. Rajasthani wooden furniture, marble handicrafts, gemstone jewelry, silver artifacts and Rajasthani Jooties are some of the best buys in alwar. This city is known for its beautiful pottery. They are commonly called kagzi pottery because of its super fine quality. They bear the exclusive craftsmanship of the artisans of alwar.