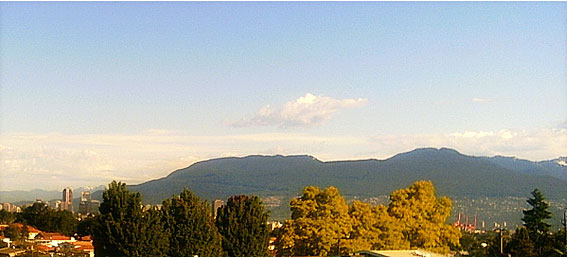 All About Famous In chittorgarh
Cement Industry of chittorgarh
Rajasthan state has extensive reserves (about 2500 MT) of cement grade limestone and with the present production capacity of nearly 13 million tonnes per annum of cement. At present Rajasthan state has 15 major and 4 medium cement plants with an installed capacity of 16.00 MT of cement per annum. chittorgarh district is the main cement producer in Rajasthan. Below is the list if few of the cement industries in chittorgarh
Marble Industry in chittorgarh
The term "Marble" is derived from Latin word "Marmor" which itself comes from the Greek root "Marmaros" meaning thereby a shining stone. Technically marble is a recrystallised, compact variety of metamorphosed limetone capable of taking polish. Commercially, marble is any crystalline rock composed predominantly of calcite, dolomite or serpentine, having 3-4 hardness, which can be excavated as blocks and can be sawed and takes good polish. Amongst the building stones, marble occupies a unique position. Since time immemorial, marble has been used in temples, mosques, palaces, monuments etc. as an ornamental and decorative stone because of its pleasing colours, attactive patterns and designs. On the basis of mineralogical composition the marble deposits of Rajasthan can be grouped as calcitic, dolomitic and serpentine marble. Out of 32 districts of the Rajasthan state, 17 districts possesses deposits of marble in the form of either extensive or small deposits. Below is the list of few marble factories in chittorgarh.
Hindustan Zinc Limited
Hindustan Zinc Limited
(HZL) was incorporated in January, 1966 as a public sector company, after the takeover of the erstwhile Metal Corporation of India Limited, to develop mining and smelting capacities and to substantially meet the domestic demand of zinc and lead metals. Hindustan Zinc (HZL) was a wholly-owned company of the Govt. of India till disinvestment of shares by the Govt., in favour of trust, financial institutions and banks, in May'92. The company is engaged in mining and refining ore to produce non-ferrous metals - zinc, lead and silver with installed capacities of 169000 tpa, 43000 tpa and 86000 tpa respectively. Sulphuric acid, cadmium and zinc sulphate are produced as by-products. It also has installed capacities for phosphoric acid and superphosphate.The main products, zinc and lead, are used by the engineering and automobile industries.
Sanwariyaji Temple
(Lord Krishna Temple)
It is a famous temple of Lord Krishna
and an important pilgrimage spot. The Temple is located on the chittorgarh - Udaipur road. The Sanwariya ji temple is recently renovated and beautifully builds with glasses. The temple is especially famous among Opium Farmers. The temple is also famous due to the huge donation it recieves from hundreds of visitors every day. Opium is legally grown in India and exported to the Pharmaceutical industry worldwide to manufacture Morphine-based pain-killers. Rajasthan is the main region for legal opium cultivation in the world and India is the largest legal exporter, with about 58% of the market Daily buses are available from various surrounding cities like chittorgarh, Nimbahera, Mandsor etc.
Deogarh
Deogarh 16th century fort
, near Pratapgarh is famous for the palaces with their ornate murals and the Jain temples.
Sita Mata Sanctuary, Dharlyavad
This thickly wooded jungle sprawls over the Aravalli ranges and the Malwa plateau with three rivers flowing through the forest. According to the legend, Sita, wife of Lord Rama stayed in this jungle in Rishi Valmiki's ashram after Lord Rama exiled her. The fauna here includes leopard, hyena, jungle fox, porcupine, sambhar, wild boar, four horned antelope, nilgai and flying squirrel.
Mandalgarh
The Fort of Mandalgarh, situated at a distance of 54 Kms from chittorgarh city, is of historical importance because it was the scene of many a fierce battle during the mediaeval times. The Fort of Mandalgarh is considered as the oldest fort in rajasthan. To the North-West is a fort about half a mile in length with a low rampart wall and bastions encircling the crest of the hill on which it stands .The fort is said to have been constructed by a chief of the Balnote Clan of Rajputs ( a branch of solankis). The fort houses a temple dedicated to Lord Shiva and other hindu gods. There is also a large pond in the Fort which was the source of water in old times.
Gardens and Parks
Pratap Park, Meera Park and Nehru Park are beautifully laid out parks in lush surroundings. Beautiful Khwaja Rose Garden at Sawa is just 13-km from Chittaur.
Government Museum Chittor
The magnificent Prakash Mahal, presently a fine museum with an exquisite example of sculptures from temples and buildings in the fort is worth a visit. Closed on Fridays.
Jaimal and Patta Palaces
The ruins of palaces of Rathore Jaimal and Sisodia Patta are witness to the gallantry of these great warriors.