Welcome to www.pinkcity2india.com
Business Opportunity In Pinkcity
Business Opportunity
Solar Energy Solutions - Distributorship Offers Jaipur are seeking distributors/dealers across India who are looking to expand their current business portfolios .
A Best MLM Company in Jaipur India . New Opportunity for MLM business Jaipur Take a look of new binary Plan without flashing+direct/spill inc+single leg inc+Rewards no time. Looking for opportunity to work as C&F agent/ Super Stockist/Distributor in Rajasthan . We are seeking an opportunity for establishing a new business of trading or as MLM Software Agra Ahmedabad Bangalore Chennai Delhi Hyderabad Jaipur Kolkata.

Business Offer/Computer Center Franchise/Education Centre Franchise , JAIPUR . business opportunity in Jaipur is that we manufacturer of home appliances offers you monopoly product like Mult.

franchise opportunity all over India , Jaipur Business Opportunities as Franchisees of Corporate Gifts in all Cities.
ISO Certified - Abacus Franchise Opportunity with Unlimited Potential Jaipur A rare opportunity for those few enterprising and go-getter individuals/organization.
Indicators of Human Resources
Population
persons
52,52,388
Density of population
persons per sq. kms.
471
Literacy
per cent
70.63
Total working population
per cent
29.17
Percentage distribution of work force
Cultivators
per cent
40.05
Agricultural labourers
per cent
5.66
Household industry manufacturing,
processing servicing and repairs
percent
14.71
Production: 1999-00
(Tonnes)
Lime stone
55,000
Soap stone
38,356
Kaoline
12,707
Felspar
8,245
Stealite
8,291
Iron ore
8,000
Quartz
1,054
Calcite
5
Infrastructure
Electricity
Jaipur district is receiving the hydro-electric power, supplied by the Chambal Hydel System. Out of total 2,131 villages in the district, 2,131 were electrified as on March 2000.

Water
The major rivers passing through the Jaipur district are Banas and Banganga. The ground water resources to the extent of about 28.65 million cubic meter are available in the district.

Road Transport
Jaipur city is the capital of the state and is centrally located. The National Highway No.8 links Delhi to Ahmedabad and No.11, linking Bikaner to Agra passes through Jaipur district to a total length of 366 kms. The total length of different types of roads in the district was about 4,102 kms as of March 2000.

Rail Transport
Jaipur district is connected with meter gauge rail route with Sri Ganganagar, Ajmer, Udaipur and Sirohi. Jaipur is also connected with major centres of neighbouring states such as Agra (Uttar Pradesh), Ahmedabad (Gujarat) and Delhi. Recently, Jaipur has got connected in broad gauge, enabling direct connections to cities like Sawai Madhopur, Kota, Jodhpur, Bikaner, Bombay, Howrah, Lucknow, Kanpur & Delhi.

Air Transport
Jaipur is connected by air with Jodhpur, Udaipur, Aurangabad, Delhi, Bombay and outside the country with Paris, London & Dublin.
---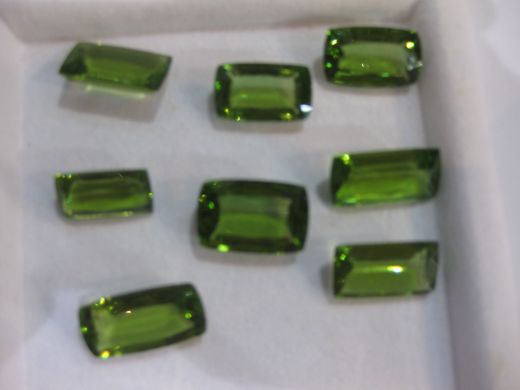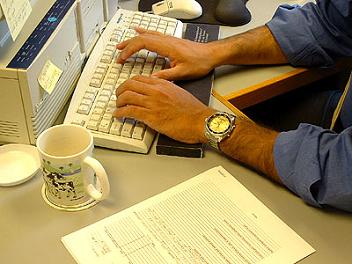 ---
Communication Facilities
(Nos)
Post offices
599
Telegraph offices
143
Telecom centres
9
PCOs
859
Telephone exchanges
150
Banking
Offices, Deposits and Credit as on Dec 2003
Offices
Deposits
Credit
(No.)
(Rs.Lakh)
(Rs.Lakh)
All Scheduled Commercial Banks
408
942400
766700
SBI and its Associates
109
324900
178800
Nationalised Banks
166
365400
446500
Foreign Banks
3
11000
5900
Regional Rural Banks
74
29500
7700
Other Scheduled Commercial Banks
56
211600
128000
Educational Facilities/Institutions
(Nos)
Universities
1
Colleges
45
Agricultural colleges
2
Engineering colleges
1
Polytechnical colleges
2
Medical colleges
1
Secondary & higher secondary schools
554
Higher primary schools
1,460
Primary schools
2,905
ITIs
6
Agricultural research centre
2
Industrial Scenario
No. of large & medium scale running units: 48
No. of small scale units: 19,544
No. of industrial areas: 19

Bagru, Bassi, Bais Godam, Bindyaka, Dudu, Hirawala, Jetpura, Jhotwara, Kaladera, Kanakpura, Kartarpura, Malviya Nagar, Phulera, Renwal, Sanganeer, Shahpura, Sitapura, Sudarshanpur and Vishwakarma.

Main Industrial Products

Acetylene gas,ACSR conductors, ball bearings, bottling of LPG, ceramics, pottery, cold roll strips, common salt, corrugated boxes, deoiled cakes, durries, dyeing and printing, edible oil, electronic items, engraving on brass items, ferrous and non-ferrous castings, gems and jewellary, general engineering and manufacturing, granite slabs and tiles, hand made paper, handicraft items, halogen auto bulbs, hawai chappals, household electrical appliances, HT steel strips, lodized salt, lamps, laminated springs for railways, marble statues, marble tiles & slabs, moulded plastic components for electronics, perfumes, pigment colours, plastic containers, P.P. multifilament yarn, PVC cables, PVC doors, PVC footwear, canvas shoes, nitro chloro benzene, oxygen gas, port land cement, readymade garments, re-roller products, steel furniture, steel ingots, stone grits, synthetic leather, synthetic suiting & shirtings, tablets and capsules, two way radio and line, washing so ap, wheat maida, suji, atta, woollen carpet, re fined vegetable oil and vanaspati ghee.

Export items

Brass and lacquer work, enamel work, gems and jewellery, granite tiles, handloom, marble statues, printed cloth and textiles, readymade garments and woollen carpets.